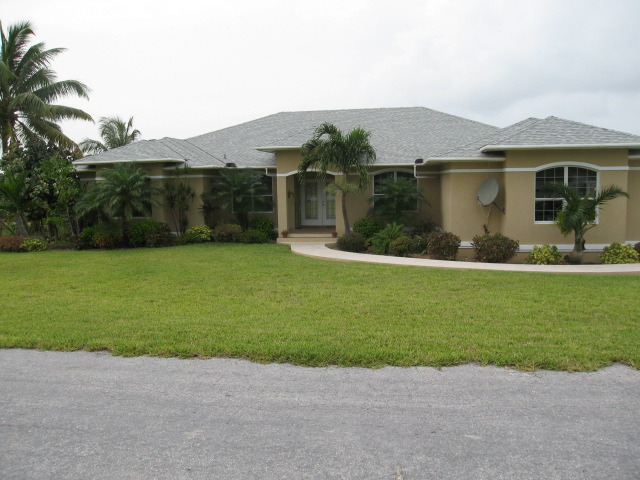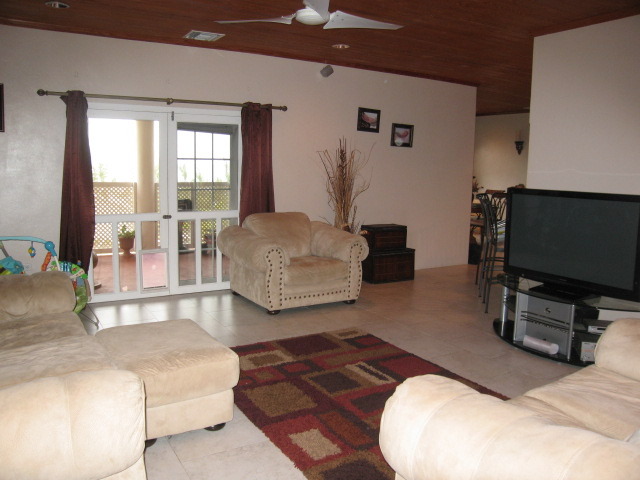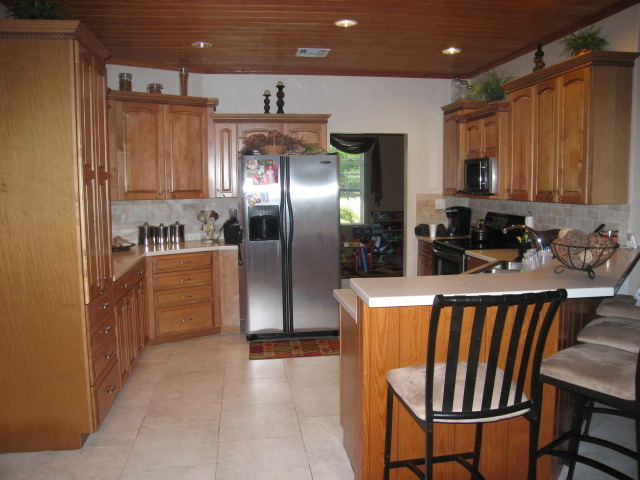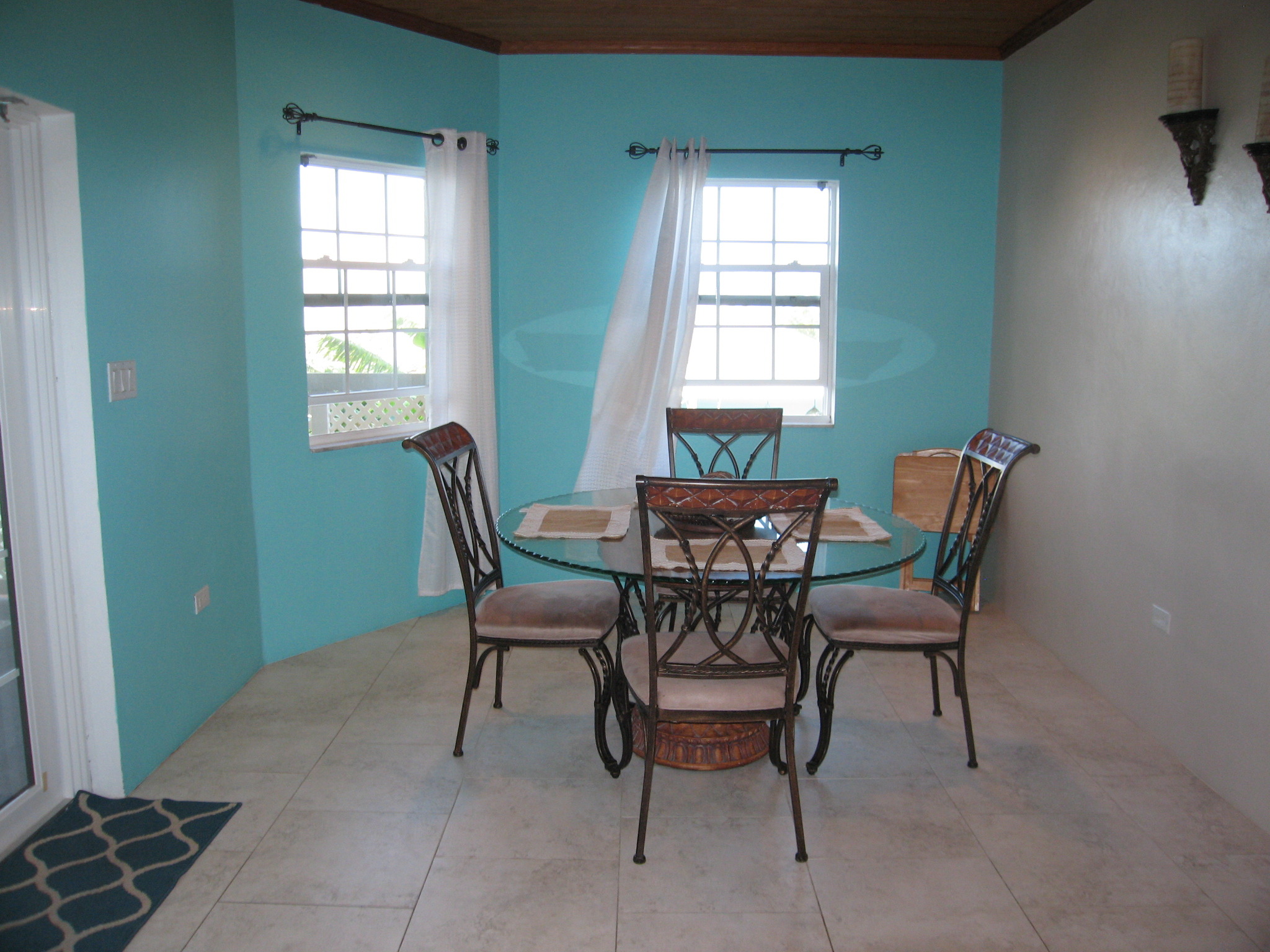 Large home located on a hilltop on beautiful Russell Island : Russell Island home sales
This lovely spacious open and airy home was recently built in 2006. It offers 4500 sq. ft. of space, and some of the most beautiful ocean views. This gorgeous villa is nestled in a large and beautifully landscaped garden, and is being sold with furniture and appliances.
The villa consists of 4 bedrooms, 2 bathrooms, living room, dining room, full kitchen with new stainless steel appliances, breakfast nook, foyer, full laundry, 2 - car garage, a 40,000 gallon rainwater tank (means you will never run out of perfect water), and a full walk-in basement. The master bedroom and all living areas open up to a spacious covered screen porch offering up beautiful ocean views. This is a very relaxing spot where new owners can relax, sip a cool beverage, and watch the boats, ships, and gentle waves below.
The master suite is very large and spacious with a huge ensuite bathroom with large Roman tub, separate shower, and separate toilet. The master suite also opens onto the covered porch offering up spectacular views.
Russell Island Eleuthera Bahamas is a secluded, mostly residential island that was formerly home to only tropical fruit farms. As one travels through Russell Island, one will pass many mature avocado, mango, guava, banana, coconut, & a variety of citrus trees throughout the island.
Russell Island is attached by a small bridge to the quaint, centuries-old town of Spanish Wells Eleuthera Bahamas. This area is known for outstanding reef fishing, bonefishing, snorkeling, and diving, and the lobster industry is the main industry in this community. Spanish Wells /Russell Island is considered by many to be the most clean, pristine, and safe of the Bahamian communities.
The town of Spanish Wells, just a few minutes drive away, offers every convenience including well-stocked grocery stores, marinas, banking facilities, medical facilities, restaurants, bakeries, and more....
If a tranquil out island community where kids and adults alike can freely roam and play in the sea and the sand, and, yet, have all modern conveniences nearby sounds like a dream to you, please join us on Russell Island.
For more information or to arrange a viewing of this unique and spacious ocean view villa, please contact the local Russell Island Eleuthera Bahamas real estate broker, Lorraine Rowan Beauregard, at the Russell Island Bahamas real estate office listed below, or call: (242) 333-4080 office, (242) 422-9328 cell, or e-mail: spanishwellsrealty@gmail.com


We offer local property management, rental booking, and concierge services to our international clientele.
Russell Island Bahamas villas for sale